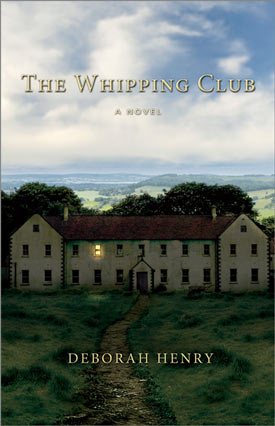 The second of this week's sponsors is Deborah Henry, author of The Whipping Club:
"Deborah Henry is a natural storyteller and she is far more. Her novel The Whipping Club is a compelling read, but it also seriously explores the terrible ways the world –as a society, as individuals — often fails its children. And most importantly, her book offers a searingly lovely vision of how wrongs can be made right. Deborah Henry is a splendid young novelist who deserves a wide audience."
—Pulitzer Prize-winning author Robert Olen Butler

"The Whipping Club, which is set in 1960s Ireland, is a family drama that unflinchingly confronts prejudice and violence in Catholic orphanages, in the ghettoized Jewish community, and in Northern Irish Troubles. The world's madness plays out in Marian and Ben's family. Through their secrets and lies come redemption and hope. Deborah Henry is a novelist who is fearless in her gaze and compassionate in her heart. This book is on fire."
—Martine Bellen, author of The Vulnerability of Order
Find out more about this powerful first novel.