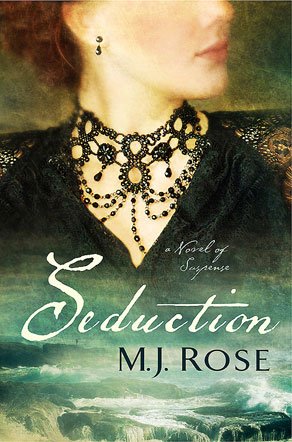 Our sponsor this week is M.J. Rose, international bestselling author of The Book of Lost Fragrances, The Hypnotist, The Memorist, The Reincarnationist, and more. Her latest novel is called Seduction, which Library Journal calls "A luxurious, sensual experience for the reader. This atmospheric tale of suspense is fully engrossing."
In 1843, novelist Victor Hugo's beloved nineteen-year-old daughter drowned. Ten years later, still grieving, Hugo initiated hundreds of séances from his home on the Isle of Jersey in order to reestablish contact with her. In the process, he claimed to have communed with Plato, Galileo, Shakespeare, Dante, Jesus—and even the Devil himself. Hugo's transcriptions of these conversations have all been published.

Or so it has been believed...
Please help support Unshelved by patronizing sponsors like MJ. Find out more about Seduction here.