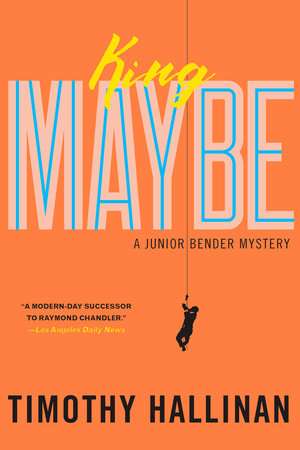 If gushing about the book our advertiser is promoting is wrong, I don't want to be right.
Actually, technically, to be completely honest, I haven't read it yet (it's sitting in my satchel). But I have read the four previous Junior Bender books, so I feel that at this point I am willing to go out on a limb and predict that King Maybe will be another winner. Don't take my word for it in this blog post. Take my word for it in my book talk of Crashed, and my reviews of Little Elvises and The Fame Thief, wherein I enumerate some of the many reasons why I love Junior Bender and the fantastic writing of his creator, Timothy Hallinan.
I wouldn't steer you wrong.