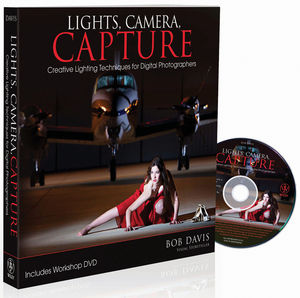 This week's sponsor Wiley publishes dozens of books about digital photography, including several Dummies titles and this week's featured title Light, Camera, Capture by Bob Davis:
Learn to achieve the best possible images with minimal lighting equipment

Author Bob Davis is a photographer whose high-profile clients include Oprah Winfrey and Eva Longoria, and whose work has appeared in Time, O Magazine, and People. Along with his invaluable professional advice, this beautiful full-color book includes a DVD featuring portions of his workshop curriculum. He covers the elements of lighting and shares his two-strobe technique that will enable you to create studio-quality lighting anywhere with only minimal equipment.
Click through for a helpful guide to their digital photography titles, including digital photography basic, camera-specific guides, digital photography techniques, and image editing.